From Sunday, 27 to Wednesday, 30 December
PRO GOLF
Golf Resort Ammerschwihr
Trois-Epis
From Monday, November 11
Venez jouer et profiter de nos tarifs basse saison tous les jours !
GF 18 trous : 25€
GF 9 trous : 18€
GF Pitch & Putt : 10€
The golfs clubs
Golf is a recreational sport for some and a passion for others. It is also a source of relaxation, contributing to well being and the feeling of being refreshed. Combining closeness to nature and the benefits of outdoor pursuits and physical exercise, six golf courses in Alsace invite you to mix golfing pleasure with that offered by a legendary art of living and hospitality, and also some picturesque sightseeing opportunities... Free your spirit! Free your swing!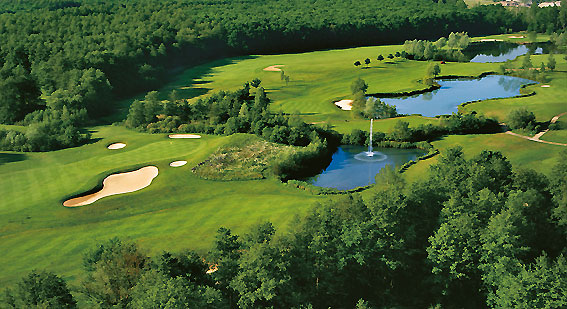 Golf International Soufflenheim Baden-Baden
The Golf Club Soufflenheim lies harmoniously nestled onto the serene water meadow landscape of the Upper Rhine, surrounded by delightfully peaceful natural scenery not far from Strassburg…
Read more >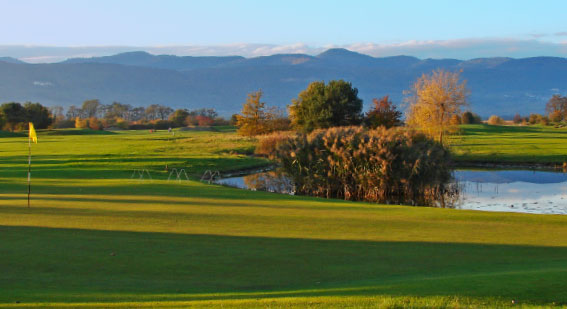 Alsace Golf Links
Alsace Golf Links is located in an original postcard setting and offers an exceptional experience for the region. The old watermill complex has been transformed into the Clubhouse. It is particularly…
Read more >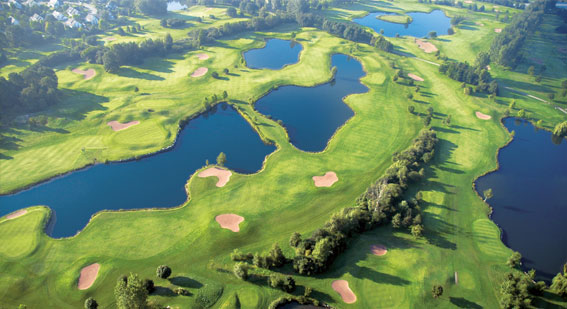 Golf de La Wantzenau
About 6 miles away from Strasbourg, the golf course of La Wantzenau lies along a wooden region near the Rhine. It has been designed by the renowned British architect Jeremy Pern, assisted by Jean Garaïalde, one of the best French golfing professionals...
Read more >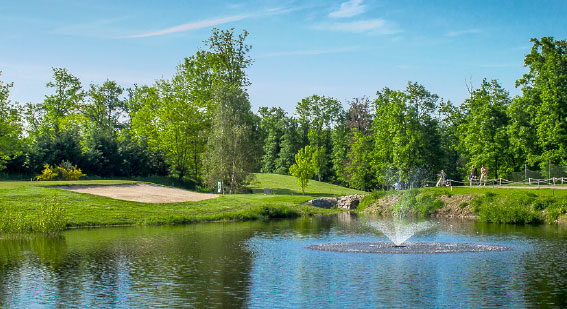 Golfclub des Bouleaux
The Golf Club des Bouleaux is a stone's throw from Mulhouse and lies between woodlands and water bodies. Its fairways are never far from undergrowth, its hazards require accurate second shots...
Read more >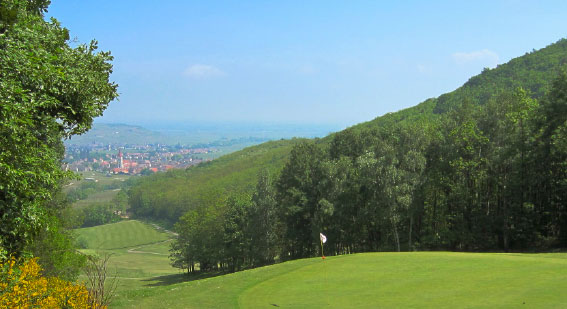 Golf Resort Ammerschwihr Trois-Epis
Situated in the heart of Alsace Wine Country and its Wine Route, a few kilometres from Colmar, the Golf Resort Ammerschwihr Trois-Epis looks forward to welcoming you, in its peaceful and idyllic location...
Read more >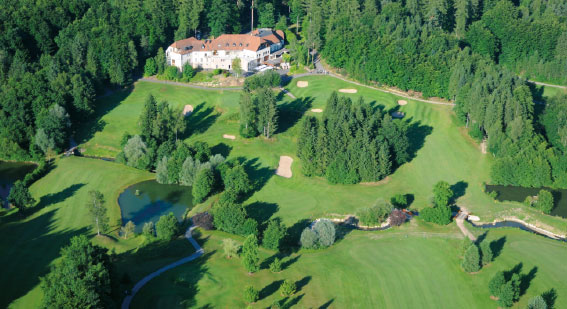 Golf de LaLargue
The rolling course in LaLargue, a short distance from Switzerland and Germany, is the most interesting one in the border area. In a magnificent forest, this haven of peace is very much part of the conserved...
Read more >
Our Golf Pass are packages of 2 or 3 Green Fees that allow you to play on the courses of the 6 golf clubs that are members of Golfs in Alsace, depending on the Golf Pass chosen.